Why Join E3 Camping Association?
We Are Here to Empower, Educate and Entertain with the Best Off Road, Camping and Overland Training.
Empowering you to discover, improve and enjoy your best off road lifestyle and outdoor experience.
We empower you to achieve a higher level of skills, safety and "the fun life" … with us!
As a company, we see ourselves as developers, adventurers and explorers. We search for best ways to elevate your enjoyment and skills in every discipline of our sport, both personally and professionally. If there is a new or better way of doing anything, we want to know about it. We go to the cutting edge and bring back the best information to share with each other and the E3 family of brands.
We apply our discoveries to our own lives first because we know that our success as a company begins with us, as individuals. Camping adventures are a way of life for each and every one of us. We are committed seekers. We strive to emanate success, confidence and competency. Our primary mission is to create the best strategically engineered camping lives we can and to inspire others around us to do the same.
Our entire company culture is of one of elevation. We believe in it. We study it. We share it. We're surrounded by it. We promote it. We live it. We are camping enthusiasts.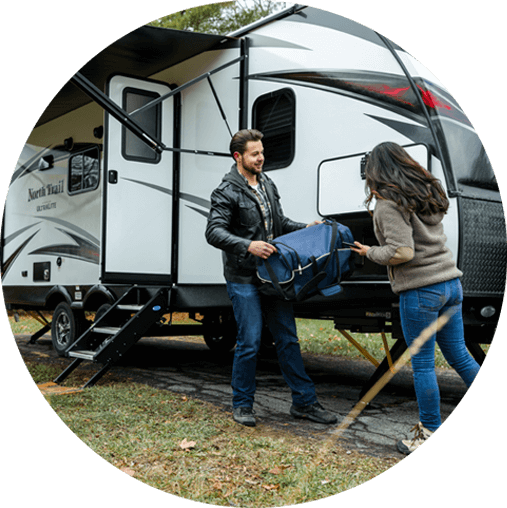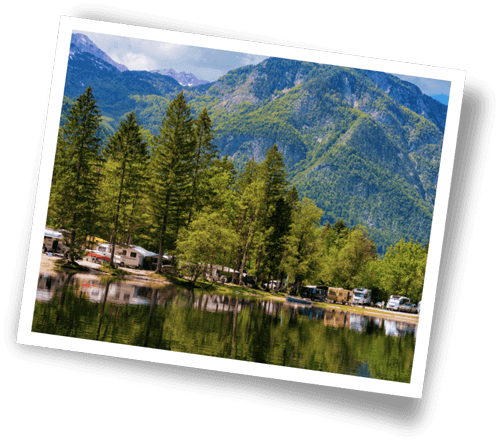 We are a team of camping leaders forever committed to setting the standards in creating an empowered, safe and educated camping community.
We do that by focusing on skills-based and enjoyable activities, honest and practical education, industry research and by providing outstanding experiences and training to make our time while camping a fun and meaningful pastime. Welcome Home!
Our Goal...to deliver an RV eco-environment you can trust and believe in.
We strive to create a community of confident, educated, proficient, and safe camping enthusiasts. We're here to make a positive impact in your life by being stewards of the experience and setting the standard for the rest of camping.
Our education is prolific, practical, and thorough.
Our educators and trainers are world-class.
Our content and information is thoroughly vetted with best practices you can follow and get the same results.
Our partners and alliances must have a high level of standards and integrity.
Our like-minded community is vibrant and connected.
And our events are not only enlightening and experiential, and lots of fun.
We care deeply about the safety, confidence, abilities, and enjoyment of our members. We want them to get the highest quality education, while personally growing in their own journey.
Therefore, we have deployed educational PhD's, extreme professionals, and developed, well-thought out and strategic tracks our members can benefit from.
Unlike old, dated programs, and DVD series, our membership never ends. The experience is continually improving.
Therefore, we are always on the leading edge delivering updated news, content, information, and training evolving with the times. Our members should never have to leave us, because they know and trust we are the "one place for all things camping."
Every month we deliver stellar training and information and constantly update our programs to be the best they can be.
And, unlike many programs, we deploy best practices and proven processes in our curriculum, to give our members a sense of clarity and satisfaction, and to enlighten them to the highest level.
Why E3 Camping Association is different...
E3 Camping Association, trainers and instructors don't tell members what to do, instead they teach best practices and objective-based training so they can make their own decisions on what is best for their experience.
Members discover the most effective strategies and methods for making any enthusiast a master, no matter the level they are at now, delivered by an innovative hybrid proprietary online, offline and live training system, customized for each individual.
E3 = Empower, Educate, Entertain – The 3 pillars to a vibrant and effective membership community that focuses on training, education and connection of like-minded members who want to take their experience to a whole new level no matter where they are today.
E3 Camping brings a superior level of experience to responsible citizens, from first timers to advanced levels. We use the latest in digital delivery technology, the finest educators and trainers, the highest quality content, as well as the finest off-line experience in global events to make us the premier and most professional company of its kind in the industry.